Genshin Impact KFC Events Banned Due Pandemic Concerns
Review by Sam Delton / 15 Mar 2021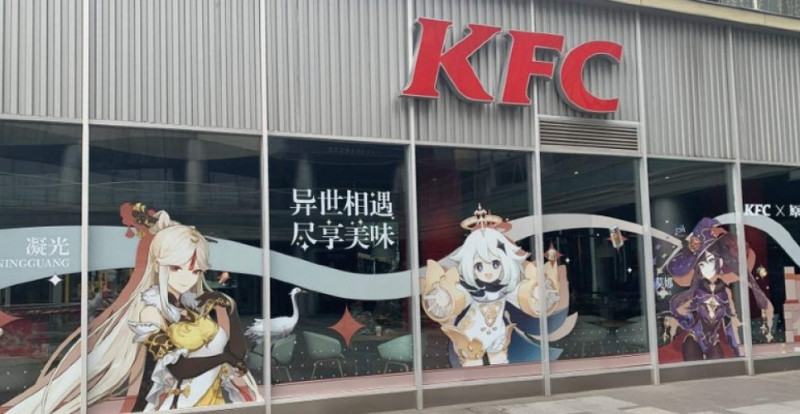 The Genshin Impact crossover with the Kentucky Fried Chicken fast-food network could be an excellent idea if not for the current COVID-19 restrictions. KFC restaurants in Shanghai and Hangzhou were shut down due to the prohibition violation. The event announcement attracted crowds of Genchin Impact fans. Hundreds of people lined up on the eve of the event to achieve the limited-edition pins with Diluc and Noelle, the characters who promoted the KFC crossover in February.
According to the analyst Daniel Ahmad, customers were supposed to speak loudly or shout "Meet in another world, Enjoy delicious food" at the restaurant workers to achieve the pin along with their order. The lockdown may seem too strict for a country that managed to minimize the disease spread faster than other countries, and it's not quite clear what rules the restaurants have violated. Still, China wouldn't be so successful in pandemic prevention without these measures.
The developer announced that red-and-white glider skins and original recipes would come to players worldwide sometime in the future too, but the pins and themed gatherings would be China-exclusive. Was the government response rightful? What do you think of the news? Share the piece with your friends to inform them about the upcoming worldwide KFC-Genchin Impact crossover!