How to Drop Unwanted Calls for a Fake Reason with Zoom Escaper
Review by Sam Delton / 24 Mar 2021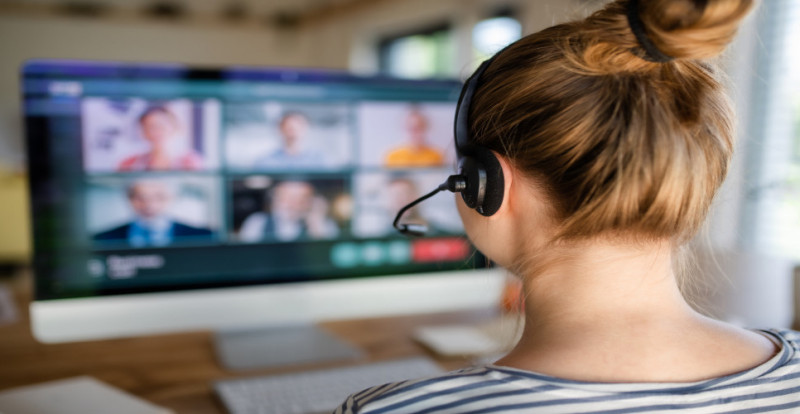 While Zoom made online conferences easier to conduct, at the same time it made them way harder to escape. Many things that used to be good excuses ceased to be that way. You are undressed? Sick? Mess in your room? Zoom fixes it all with virtual backgrounds and right camera angles. No reason to cancel your part.
This demand, though, does exist, and it calls to life extra tools, such as Zoom Escaper. This application provides you with a lot of excuses, in case you want to quit your meeting without a real excuse. Just because you don't want to give it your time. Zoom Escaper will enhance your stream with such sounds that your counterparts will excuse your absence – or even enjoy it and exhale gladly.
Virtual Cables and Other Preparations
Artistic usage of Zoom Escape requires some virtual commutation. This can be achieved through VB-Cable, a virtual Windows driver that routes sound from sources to receiving applications, shaping streams. You just need to select the right input and the right output.
When VB-Cable is installed, go to the Zoom Escaper website. When it prompts you to let it access the microphone, grant it access. What you effectively need is to connect the Zoom Escaper website and your Zoom application with it, so you can't hear the sounds generated by the site, but everyone else in the chat does.
How to Escape an Unwanted Talk
So, if there is a Zoom talk you want to sabotage but need to at least pretend you are willing to talk, do the following:
Make sure VB-Cable is installed;
Open the Zoom Escaper website;
Choose VB Cable Output in Microphone options on the page;
Choose VB Cable input in the Microphone options in Zoom application;
Press Start;
Select the effects of sounds you want to apply while the conference lasts;
Activate them by clicking Play. Adjust the volume if necessary.
What Sounds Are There?
Zoom Escaper features various sound effects or prerecorded sounds that can make your presence intolerable, and your quitting excusable. They include:
Echo. It's like you're standing with a microphone in front of an acoustic system at a big rock concert. An ear-cutting experience.
Bad connection. Just believe: it really sounds bad.
Upset baby. Not that it's very upset, but it obviously wants your attention more than any adult out there.
Man weeping. Something serious must have happened.
Wind. You know how hard is to hear someone speaking on a mobile phone out in the street when the wind is blowing.
Dogs. They want your attention just as much as the baby does.
Construction. Something loud is going on at your property.
Urination. Well, you risk becoming the biggest punk or the most absent-minded person in your company. But it's really hard to hear.
Questions and Answers
Why not play the sound straight in your player as a file?
You will have to launch it manually. This will show, no matter if the video is on or off. In addition, the audios you use may sound unnatural and give away its fake nature.
How natural are sounds on Zoom Escaper?
Natural enough for the ones on the other side to believe you.
What if one day they learn these sounds and recognize them as they hear them?
There is this probability, as the selection of sounds is quite narrow. But the site lets you upload your own sound – a version of one of these present, or something new. Just drag and drop it on the page, and operate it the same way you do with preinstalled ones.