BoltBus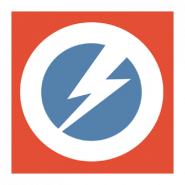 120search.net is not an official representative or the developer of this application. Copyrighted materials belong to their respective owners. We provide the official download links to legal sources like official websites, Steam, PlayStation Store, Nintendo eShop, Google Play Store, Apple iTunes, and others.
Our Service
We offer you the app promotion service that will help you reach all the listed goals. Compare the service packages and select your own for getting the needed results.
Details
BoltBus is proud to launch the BoltBus app. Our brand new app offers all the features of the website and more including search, booking, rewards and location information. Now you can book your BoltBus trips anywhere.


This BoltBus app only serves Boltbus operations and does not include Greyhound schedules

Highlights:
The BoltBus app puts valuable travel information in the palm of your hand.


• Search and Book your BoltBus trip anywhere we go. We've simplified the interface to make mobile booking quick and easy.

o Book one-way, round-trip and multi-segment travel.
o Redeem your rewards for free trips.
o Includes options for special needs passengers

• Check your Bolt Rewards to know exactly how many rewards you have and how many trips you need to earn your next reward.
• Get up to date location information including key connections to public transport.
Screenshots