Call of Duty®: Black Ops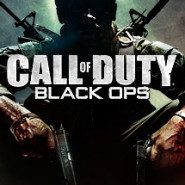 120search.net is not an official representative or the developer of this application. Copyrighted materials belong to their respective owners. We provide the official download links to legal sources like official websites, Steam, PlayStation Store, Nintendo eShop, Google Play Store, Apple iTunes, and others.
Our Service
We offer you the app promotion service that will help you reach all the listed goals. Compare the service packages and select your own for getting the needed results.
Details
The biggest first-person action series of all time and the follow-up to last year's blockbuster Call of Duty®: Modern Warfare 2 returns with
Call of Duty®: Black Ops
.
Call of Duty®: Black Ops
will take you behind enemy lines as a member of an elite special forces unit engaging in covert warfare, classified operations, and explosive conflicts across the globe. With access to exclusive weaponry and equipment, your actions will tip the balance during the most dangerous time period mankind has ever known.
Key Features:
Cinematic Single Player Campaign: An epic campaign and story that takes you to a variety of locations and conflicts all over the world where you will play as an elite Black Ops soldier in deniable operations where if you are caught, captured or killed, your country will disavow all knowledge of your existence.

Signature Multiplayer: Call of Duty's signature multiplayer gameplay returns with new perks and killstreaks, deeper levels of character and weapon customization, and all new modes including:


Wager Matches: One in the Chamber, Gun Game, Sticks and Stones, Sharpshooter

Theater Mode: View, record, and edit your favorite moments from multiplayer, and share with your friends

Combat Training: Test your skill solo or Co-Op with friends against AI enemy players


Zombies!: Fan favorite Zombie mode is back providing endless hours of Zombie-slaying entertainment, solo or Co-Op

Screenshots