Dolby Dimension™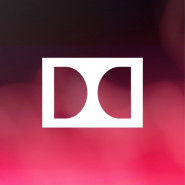 120search.net is not an official representative or the developer of this application. Copyrighted materials belong to their respective owners. We provide the official download links to legal sources like official websites, Steam, PlayStation Store, Nintendo eShop, Google Play Store, Apple iTunes, and others.
Our Service
We offer you the app promotion service that will help you reach all the listed goals. Compare the service packages and select your own for getting the needed results.
Details
Personalize your experience with even more control over key features, manage paired devices, get support, and more.

Manage Dolby LifeMix™/ANC — Control how much you hear of your surroundings, from shutting the world out with active noise cancellation to hearing a perfect blend of your entertainment and life around you.

Control Cinematic Sound
• Turn Virtualization on/off — Get powerful, immersive sound all around you for your favorite entertainment.
• Turn Head Tracking on/off — Head Tracking orients your content's sound with your head's position in real-time to give you a more realistic, immersive experience.

Manage Devices — Reorder, assign, or delete your Bluetooth® source devices.

Get Support
• Search Help database and watch tutorials
• Get in touch with Dolby Dimension support

Take your Dolby Dimension experience to the next level with the powerful, intuitive, and beautiful Dolby Dimension app.
Screenshots