Emisoras de radio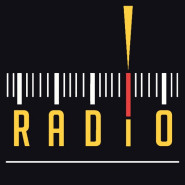 Our Service
We offer you the app promotion service that will help you reach all the listed goals. Compare the service packages and select your own for getting the needed results.
Details
The application that includes spanish radio stations. The application includes online stations classified by categories and the frequencies of this stations in Spain.
The following radio stations are included:
40 principales, 7.7 Radio, Aragón Radio, Aragón Radio 2, Atlántico FM, Azul FM, Cadena 100, Cadena COPE, Cadena Ser, Canal Fiesta, Canal Sur Radio, Catalunya Informació, Catalunya Música, Catalunya Ràdio, Chanquete FM, Estéreo Latino, Europa FM, Flaix FM, Flamenco Radio, Fun Radio, Happy FM, Hit FM, I Love FM Madrid, IB3 Ràdio, Ibiza Global Radio, Kiss FM, Latino FM, Meteorito FM, Mortal FM, Máxima FM, Onda Cantabria, Onda Cero, Qfm Tenerife, RKM Radio, Rock fm, RNE Radio 1, RNE Radio 3, RNE Radio 5, RNE Ràdio 4, RNE Radio Clásica, RNE Radio Exterior, Radio 7 Euskadi, Radio Andalucía, Radio Balear, Radio Castilla la Mancha, Radio Goles, Radio MArca, Radio María, Radio Mix FM, Radio Nervión, Radio Popular, Radio Surco, Radiolé, Styl FM, Swing Radio, Todo Éxitos Radio, Vaughan Radio, cuRadio, iCat, m80 Radio y rockSatelite - Madrid ONE... and much more!
If you have any problem with any station or you want add new stations you can write us to our mail:
[email protected]
Screenshots