Guess The Emoji - Movies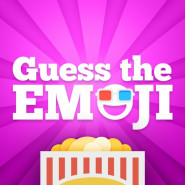 Our Service
We offer you the app promotion service that will help you reach all the listed goals. Compare the service packages and select your own for getting the needed results.
Details
It's finally here! Guess the Emoji - Movies Edition! We know how much you love these cute emojis, and we know how much you love movies!

So, from the makers who brought you the original Guess The Emoji, you can now put you Emoji and movie guessing skills to the test! It's the best of both worlds!

Enjoy countless hours of fun as we test your trivia, logic, reasoning and movie knowledge all at the same time! Can you beat your friends?

Emoji provided free by http://emojione.com

Have fun and get started Guessing the Emoji - MOVIES!
Screenshots