Jamaican Dictionary - JaLingo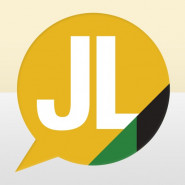 Our Service
We offer you the app promotion service that will help you reach all the listed goals. Compare the service packages and select your own for getting the needed results.
Details
JaLingo is a Jamaican Dictionary/Translator developed on the iOS platform which allows the world to understand the Jamaican Dialect.
JaLingo features the traditional and modern words, expressions & proverbs which translate to the English Language providing clear and concise meanings.
This application was developed to facilitate visitors to Jamaica & also individuals who are intrigued with our language so they can communicate freely and comprehend easily.
Features:
1. Clear and concise meanings of Jamaican Words, Expressions, Phrases, Sayings & Proverbs.
2. Examples of how to use the Language (and provide synonymous examples).
3. Featured Words/Slangs/Expressions.
4. Weekly Phrases/Expressions/Proverbs and Marijuana References.
5. Weekly Videos to accompany the weekly Phrases/Expressions/Proverbs and Marijuana References
5. Share what you have learned using Facebook, Twitter, E-Mail, SMS, iMessage etc.
6. Users can submit a word/phrase that is not in the dictionary and we will provide immediate translation.
7. Background on Jamaican Creole.
The Weekly Phrase/Expression/Proverb is updated every Sunday.
*This is a universal App, it supports all iOS devices.
Please contact
[email protected]
for support or additional translations.
Screenshots