LP Old English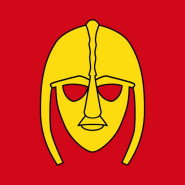 Our Service
We offer you the app promotion service that will help you reach all the listed goals. Compare the service packages and select your own for getting the needed results.
Details
The Old English language is at once recognisable and unfamiliar: many words resemble ones that are used today, but their meanings are not always the same, and they can take many more forms than in the modern language. Liberation Philology Old English helps you master these complexities by practice.

Wherever you have your phone handy, it is ready to drill you on Old English vocabulary and grammar with a continuous multiple-choice test. Your answers are immediately confirmed or corrected, and reinforced through repetition.

• Vocabulary: 150 levels of general vocabulary, each testing the translation of 10 words between modern and Old English. A further 330 levels cover the vocabulary of Beowulf in approximate sequence. Interspersed among these are cumulative levels reviewing what has been learned earlier (giving a total of 542 levels).

• Nouns: Tests your ability to parse and decline all classes of Old English nouns.

• Verbs: Tests your ability to parse and conjugate a full range of weak, strong, and irregular verbs in Old English.

A further Reference module allows you to review the vocabulary word-list and the noun and verb paradigms.
Screenshots