Morse Code Reader and Decoder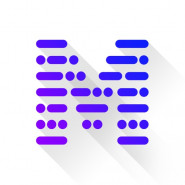 Our Service
We offer you the app promotion service that will help you reach all the listed goals. Compare the service packages and select your own for getting the needed results.
Details
Do you need a perfect tool for converting text into Morse Code and vice versa? And do you want that tool to transmit Morse Code in four different ways? Then, this is the right app for you! This app will convert any text into Morse Code which you can transmit via flashlight, screen blinking, vibration and sound effects. If you need to convert Morse Code into regular text, that is also possible. Give this app a try immediately and enjoy its fabulous design and great functionality.

NEW FEATURES ADDED:
- Practice and learn Morse code
- 3 difficulty levels
- Practice letters, words and sentences
- Converting text into Morse Code
- Converting Morse Code into text
- Transmitting Morse Code in four different ways:
- Via Flashlight
- Via Screen Blinking
- Via Vibration
- Via Sound Effects

Everything you need for using Morse Code in just one app, right on your iPhone. Use this application to send various signals and, if you want, you can save them, too. Download this app now and explore all its features.
Screenshots