Sonny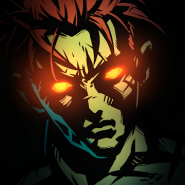 120search.net is not an official representative or the developer of this application. Copyrighted materials belong to their respective owners. We provide the official download links to legal sources like official websites, Steam, PlayStation Store, Nintendo eShop, Google Play Store, Apple iTunes, and others.
Our Service
We offer you the app promotion service that will help you reach all the listed goals. Compare the service packages and select your own for getting the needed results.
Details
Rising from the dead with his mind intact but memories missing, Sonny embarks on a massive adventure to uncover the truth and save the world in this challenging turn-based post-apocalyptic RPG. Sonny is a combat-focused RPG crafted for planning and strategy. While it starts simple, the gameplay quickly gains depth and complexity as Sonny and his team learn new skills and gameplay mechanics. Evolve Sonny with Strains like Shadow or Fire to gain new abilities, and join forces with heroes as you battle across the wasteland. Play for free with no timers or in-app purchases! Featuring stunning artwork by Jet Kimchrea and an engrossing original score by David Orr.
Screenshots