Totally Accurate Battle Simulator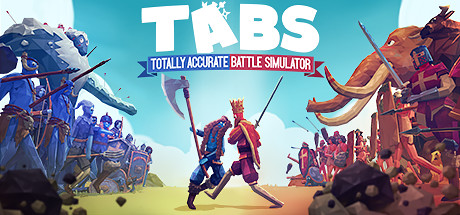 120search.net is not an official representative or the developer of this application. Copyrighted materials belong to their respective owners. We provide the official download links to legal sources like official websites, Steam, PlayStation Store, Nintendo eShop, Google Play Store, Apple iTunes, and others.
Our Service
We offer you the app promotion service that will help you reach all the listed goals. Compare the service packages and select your own for getting the needed results.
Details
Totally Accurate Battle Simulator is a wacky physics-based tactics game.
Experience accurate warfare through the ages, TABS uses state of the art physics-based simulation to provide you with never-before-seen insight to our greatest battles of history.
- "This doesn't look like real history at all"

- "At least the helmets look correct"

- "What are you doing in my office? GET OUT"
Features
Campaign

Sandbox mode

A bunch of silly units

Workshop with a Campaign and battle creator
Screenshots