Vanilla Talent Calculator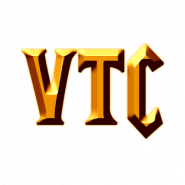 120search.net is not an official representative or the developer of this application. Copyrighted materials belong to their respective owners. We provide the official download links to legal sources like official websites, Steam, PlayStation Store, Nintendo eShop, Google Play Store, Apple iTunes, and others.
Our Service
We offer you the app promotion service that will help you reach all the listed goals. Compare the service packages and select your own for getting the needed results.
Details
** UPDATE**
This app is discontinued by me. New app with more features here:
https://play.google.com/store/apps/details?id=com.oppahansi.ltc
*************
Vanilla Talent Calculator 1.12.1 - Fan Project
- All Classes available
- Created builds can be opened in an online Talent Calculator for a sharing link
No ads and completely free.
If you encounter any problems or mistakes please send me an email to
[email protected]
Screenshots