That's When We'll See Among Us Airship Map for Free
Review by Sam Delton / 22 Mar 2021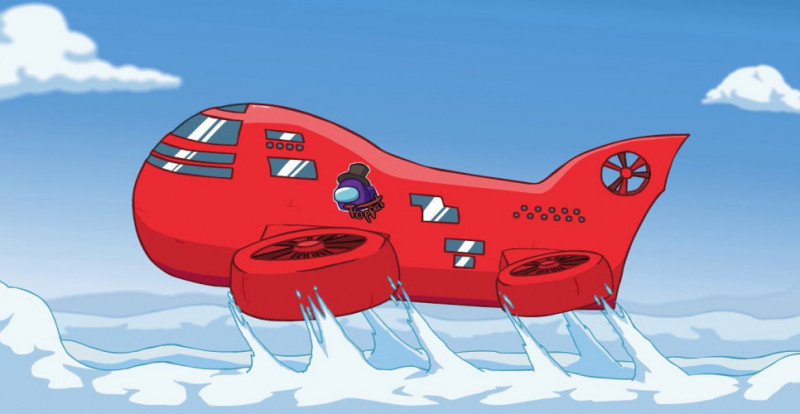 Since the developers of Among Us, the famous online detective set in space, made sure they would rather improve this game than make a sequel, we all waited for new content. The most integral among it (pun unintended) is a new map. And on March 31, we are to get the most impressive one ever as a free cross-platform update.
Aircraft Map is the biggest one made so far for Among Us. While the gameplay with it generally remains the same, it will deliver a lot of new content with it. First of all, all the tasks for the crewmates to complete are brand new. Second, the players will have enough separate rooms for each one to start the game alone in their own one. This will make it harder to trace your colleagues. Third, the game will introduce a preliminary account system. And, finally, there will be ladders; not that they will make Among Us a 3D game, but they will certainly diversify gameplay a little.
It took the developers longer than expected to set the release date. They also issued a rather long post on the InnerSloth official blog, to explain why making an update to a cross-platform game that's already popular is such a piece of work. Let's hope this update is worth the wait and can refresh the feel of the game that starts to wear out already.