Poppy Playtime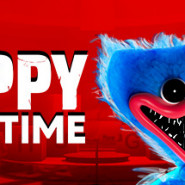 Our Service
We offer you the app promotion service that will help you reach all the listed goals. Compare the service packages and select your own for getting the needed results.
Details
Poppy Playtime is a horror adventure game where a former toy factory employee wants to find out the truth about his former job. The game was created by MOB Games and released on October 12, 2021. You can download Poppy Playtime from the Steam Store on your PC.
Gameplay
Poppy Playtime has received numerous positive reviews. Even though Poppy Playtime on PC has a strong dose of indie in its recipe, it doesn't feel like a half-baked, unvarnished title. Poppy Playtime has a fast pace and you have to adjust it to not get killed. Once the tension gets stronger, you have to stay cool-headed.
Graphics
It is a beautifully architected game, which brings a massive charge of nostalgia in its "Jimmy-Carter-era" aesthetics, diluted with a murky, frightful and spine-chilling dosage of genuine horror.
Replayability
Poppy Playtime has only one chapter and one hour of gameplay, so if you're after some longplays, you might be disappointed. But that's not too bad, as the game itself is good and interesting and it is very likely that in future the game will have more chapters.
Controls
This game is simple to navigate. However, there are lots of tasks and numerous challenges in front of you, so once you learn how to use the GrabPack you have to pay attention to everything that is happening around you. Each weird noise or move can't be ignored.
Conclusion
Poppy Playtime is a great and innovative game, with original gameplay and an interesting story. Graphics and controls are also cool. However, the game has only one chapter for now, but anyway, it looks promising.
Screenshots